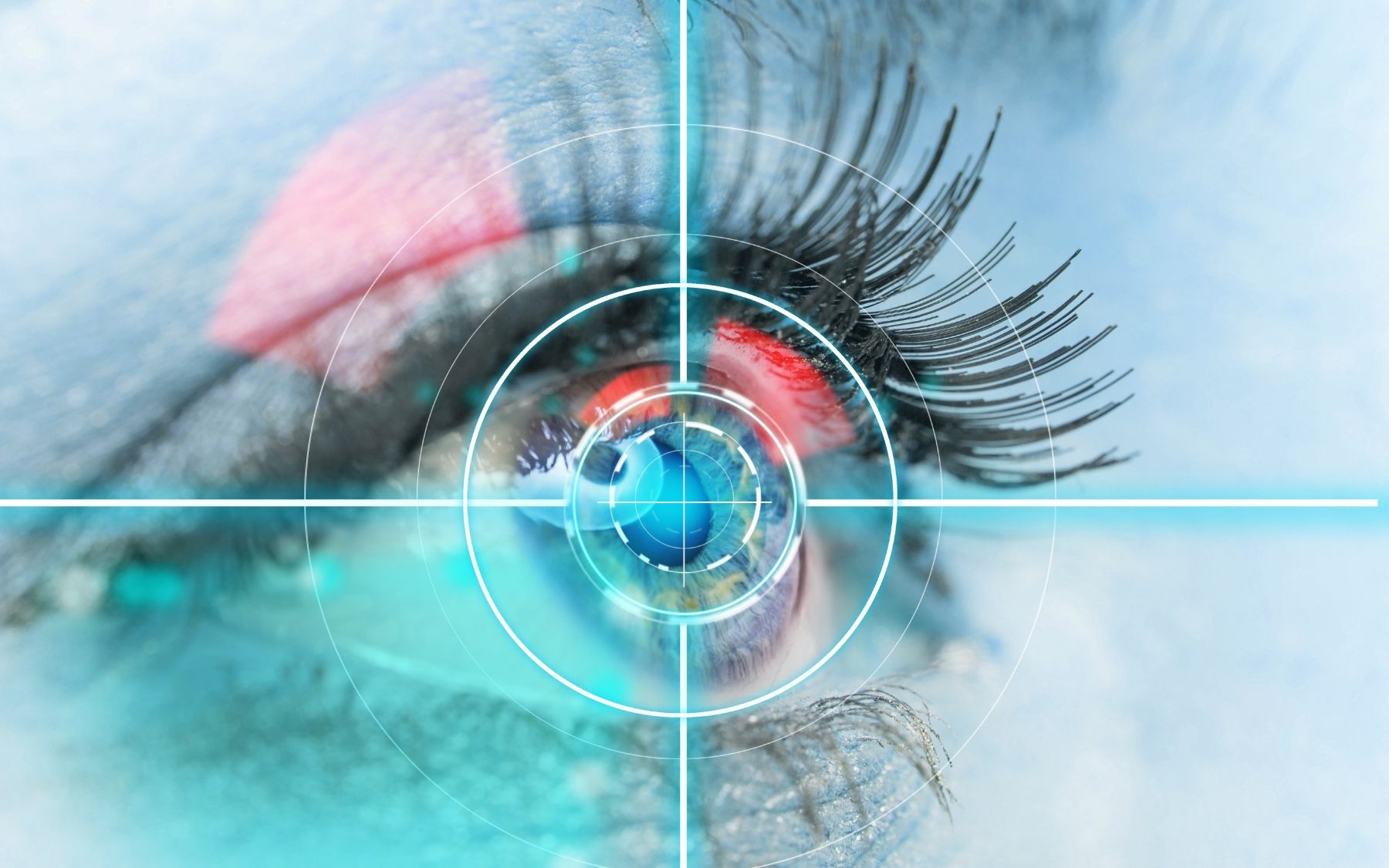 Diagnostics
Our investment in technology shows no limits and we will ensure you have access to all the latest and most sophisticated tests, keeping our promise to deliver the finest care possible. We have in-house ultrasounds and retinal/glaucoma scans, all with the most up to date diagnostics:

Our latest high definition scanners have new swept source technology and automation, so we can obtain the best information and can fully examine every micrometer of the eye, front to back.

Our latest high definition scanners have new swept source technology and automation, so we can obtain the best information and can fully examine every micrometer of the eye, front to back.

Our retinal scans offer deeper 3D images of the retina choroid with blood vessels using OCT-A technology. Our scanners show the blood supply in real time.

We have the finest nerve scanners and comprehensive database analysis so can compare and track any optic nerve conditions, especially glaucoma for which we are a specialist centre.
Surgery
All of our extra ocular surgery is done with single use disposable surgical instruments.
Our Cataract Ultrasonic machines are the latest dual pump machines which give the surgeon unsurpassed control during the procedure. The Bausch & Lomb Stellaris Microsurgical System with its phaco-burst technology reduces the total amount of ultrasonic energy delivered to the eye during phaco-emulsification. These improvements lower the risk of thermal or physical injury to the cornea and incision site. With this machine the latest methods are available here at LondonOC, including bimanual phaco-emulsification, where the incision site is merely 1.8mm wide (standard is 4.1mm). Again, our phaco hand pieces use the most advanced bimanual technology for new hyper "cool" techniques, further reducing heat during the procedure.
Our pre op assessment uses OCT-A and OCT-Biometery as well as IOL Master technology so we can achieve the perfect results our patients deserve. All the tests are performed by a consultant surgeon, no technicians.
Our lenses
We have access to all the latest intraocular lenses (IOL) available today, and considering this lens will remain in your eye for the rest of your life, we offer only the finest at the London Ophthalmology Centre, including:
All our lenses are Injectable and includes a choice from:
Our HD vision lens implants offer superior quality, multifocal vision, using a new design. This new lens allows full range, spectacle free, perfect sight using a bifocal lens implant which is designed to last a lifetime.
The world's first aberration free IOL implant.
Aspherical, anti-glare lenses with improved contrast perception – Experience vision the way it used to be.
See near and far with these multi-focal lenses. These allow up to 90% of patients to do away with glasses altogether, immediately after surgery.
Edof Lenses - extended depth of focus to help you see more without the need for glasses
Sulcoflex MULTI focal lens implants - The Sulcoflex Multifocal lens can provide reading vision without glasses for patients that have had standard cataract surgery in the past and currently depend on glasses to be able to read.
The lens is designed for placement behind the iris of eyes that have previously received a standard monofocal lens. The optical principles are the same as the standard Mflex multifocal intraocular lens, but the lens is thinner and designed to rest easily in between the iris and the previously implanted monofocal lens.
Blue Blocker IOLto protect the retina from harmful UV rays from the sun.
New Multifocal TORIC lenses so for the first time we can fix your short-sight AND your astigmatism in one procedure. These British lenses are a world's first and have been proven to be more effective than previous options.
New PRISM lens implants so we can treat areas of bad retina by redirecting the light rays to healthy parts of the retina. A micro telescope implant to give better magnification and image details for patients with macular degeneration.
At LondonOC we believe that all patients should have the opportunity to discuss their requirements fully with their Consultant Ophthalmologist Eye Surgeon. Only then can you make an informed decision on which lens is best suited for your needs. We work with all the reputable lens companies including Rayner and Lenstech, Zeiss and others.
Our Blog
Keep up-to-date with conditions, innovative treatments and news here at LondonOC